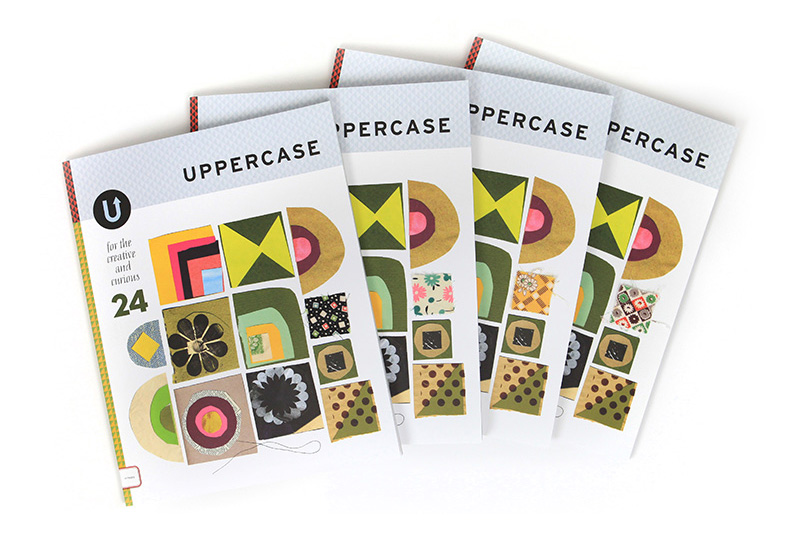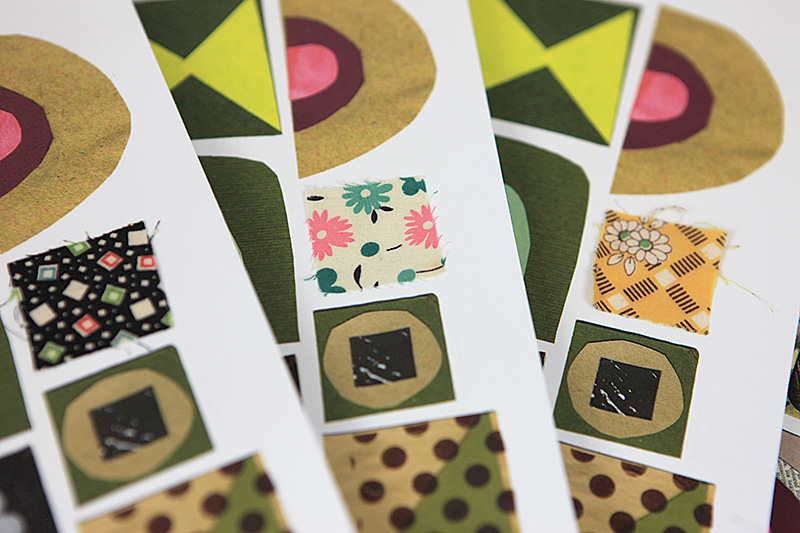 Issue 24 released January 2015
Though my first love will always be paper, I find myself increasingly drawn to the tactility of textiles. Quilting and weaving … these crafts go beyond decoration of a flat plane into the actual creation and modification of a surface. In this issue, we meet modern weavers, discover how design thinking informs quilt making, scavenge with our talented readers, and explore the cultural history of vintage feed sacks.
In honour of this 24th issue of UPPERCASE, we examine our creative ways and find out what it takes to have a productive and creative day. We also meet some brave "tattooed artists" who have put ink under their skin to express who they are. Last, but not least, we spend a little free time finding flea market treasures with some friends.
Each issue has a swatch of vintage feed sack fabric hand-applied to the cover!
–Janine
publisher, editor, designer