available from these and other fine stockists
USA
Distributed in the Pacific Northwest
by Small Changes. Other wholesale inquiries, please get in touch.
Purl Soho
New York City, New York
Brooklyn General Store
Brooklyn, New York
A Tangled Thread
Catskill, New York
Wooden Gate Quilts
Danville, California
Bespoke
Truckee, California
The Tiny Greenhouse
Greensboro, North Carolina

CANADA
Distributed in Canada by Magazines Canada and Disticor—inquire with your favourite magazine shop, bookstore or Chapters/Indigo stores.
In Calgary:
Out of Hand
Plant
Shelf Life Books
The Daily Globe
Collage Collage,
Vancouver, British Columbia
REST OF THE WORLD
Distributed in Europe by Central Books. (Inventory on its way by freighter boat! Should be available through Central Books and the stores that they serve in early July.)
Minerva, New Zealand
Little U is an occasional magazine for the young at heart. With childlike wonder—but not a juvenile attitude—Little U explores making, designing, illustrating and living creatively with children. Highlighting children's books, surface pattern design, clothing and product design for young folk, and arts and crafts inspired by and/or made for children, the intention of Little U is to inspire and inform professional creatives and families alike.
It's not a magazine for children, rather it's about lots of different kinds of creativity inspired by children and the children's industry.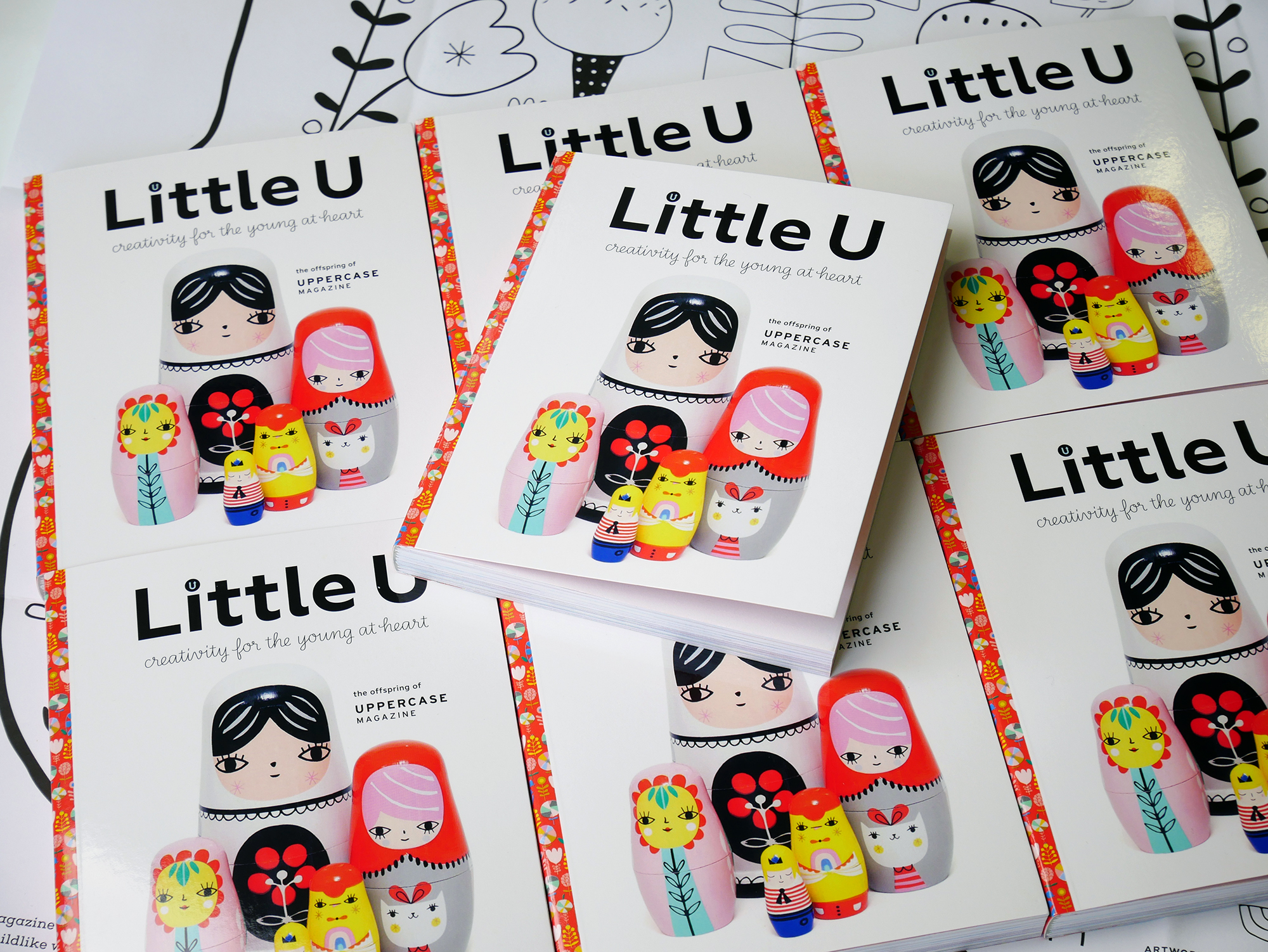 When Finley was a baby, I began to appreciate all the wonderful designs and illustrations that were part of his books, clothing and toys. Simultaneously, I found that other publications about parenthood or children's fashion didn't reflect my values or creative lifestyle. Realizing that there was a thriving industry of creativity dedicated to the needs and aesthetics of childhood, I started dreaming of creating a magazine about this world.